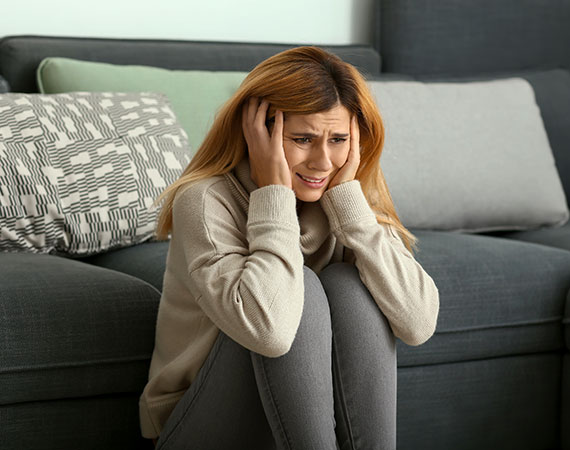 Getting rid of Anxiety
There is nothing worse than feeling nervous and on edge.
It comes on all of a sudden. Without warning.
You feel scared, like something bad is about to happen.
Anxiety is a productivity killer – even simple tasks are impossible to accomplish when anxiety strikes.
And don't get me started on your self-esteem. Confidence goes out the window in the middle of an anxiety attack.
You'll know you have anxiety if you suffer from…
Feelings of panic and being overwhelmed
Frantic, negative thoughts
Fear and apprehension
Feeling of helplessness
Worry or panic that stops you from sleeping
Avoiding situations that make you feel anxious
Obsessing over or dwelling on old memories
You are not alone. Anxiety affects 2 million Australians each year.
Fortunately, anxiety is curable to the point where it will no longer impact your life.
One of the best ways to overcome anxiety is through counselling.
How counselling can treat anxiety attacks
While anxiety is common, your anxiety is unique to you. What triggers it, the feelings it brings on, how it impacts your life – no one else will experience anxiety in the exact same way.
After successfully treating hundreds of clients with anxiety, we understand that that an individual approach is needed.
The first step is to examine how your anxiety is affecting you.
Healing starts with a true understanding of your anxiety's symptoms and triggers.
Through reflective discussion, you'll get complete insight into how anxiety is getting the better of you.
From here, we will analyse the areas of your life that are triggering your anxiety and design an individual program to create change.
Most importantly, you will be given customised strategies to build confidence and exercises that can be used to overcome anxiety attacks as they arise in your specific situation.
With an achievable plan designed just for you, overcoming anxiety has never been easier.
You can overcome anxiety and live the life you want.
Want to feel better?
Book your free,
no obligation
phone consultation now!