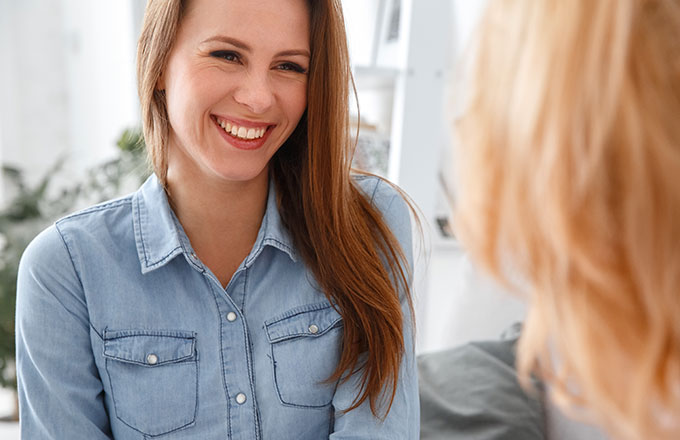 We never know who is going to walk through our door. That's why a personalized approach to overcoming eating disorders works best – coming up with a unique strategy, just for you!
After all, what works for one person may not work for another.
Below you can find examples of the different clients We have worked with!
Jenn
Binge eating
My husband thought I didn't eat much at all. Little did he know, I had a binge eating problem.
Although he must have suspected something. I don't know how he thought I put all that weight on.
I would look forward to my husband coming home from work late. It would give me the perfect opportunity to binge after my own stressful day of work. And it gave me plenty of time to hide the evidence.
I hated myself for the behavior. Hiding it from my husband made me feel like I was lying to him.
As the months went by, I was binging on more and more food. After each binge, I would feel so sick that I could barely function.
I'd tried to beat the habit before. But I kept falling back into the same old cycle of binging and then feeling sorry for myself. I felt trapped.
On a friend's advice, I reached out to Happy Body Clinic. And that's where things really started to change.
Firstly, they identified the trigger when no one else could…
It turns out, my binging was triggered by work related stress, and not having an appropriate outlet to wind down after I got home.
But where the change really happened was the advice and strategies they gave me. I could now control my urges to binge. It wasn't easy, but I could Identify the moment I wanted to binge and use the strategies Happy Body Clinic gave me to overcome it.
It was a long journey, and I stumbled a few times along the way. But it has now been a year since my last binge. I couldn't have done it without their help.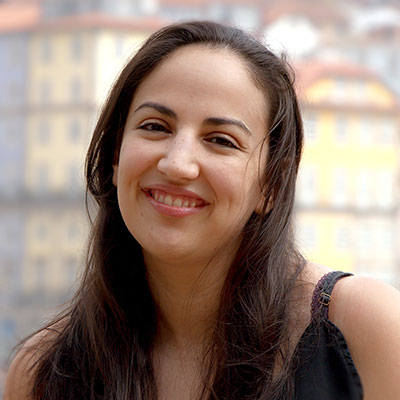 Hannah
Food Addiction
I love chocolate biscuits. Tim Tams in particular are my weakness. I would happily eat a family pack in a single sitting. I was addicted.
This wasn't a problem when I was younger. I could eat as many biscuits as I wanted and wouldn't put on weight.
When I turned 26 my bad habit caught up with me. I started to chunk up, and I didn't like it.
But here's the thing… I couldn't stop. I found myself craving biscuits. And if I tried to skip them, I would become irritable – I needed my cookie-fix!
It was like a drug addiction. Except with biscuits.
After putting on more and more weight, I decided I needed help. I reached out to Happy Body Clinic who had experience in treating food addiction.
Together, we tackled my biscuit obsession. We worked on breaking down addiction and behavior into individual parts. I started to see exactly what was going on when the cravings hit.
With gentle coaching and strategies that I could use in between sessions, I was able to face my addiction and overcome it.
The best part is, I didn't even have to give up my love of biscuits. Now a chocolate biscuit and a cup of tea is a relaxing experience – and it doesn't bother me if I go without it for a week.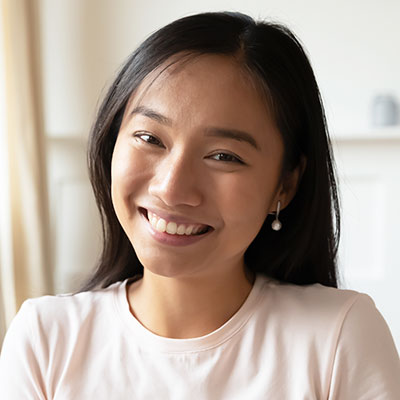 Jade
Anorexia
I was actually afraid of putting on weight. It terrified me to the point it was the only thing I could think about.
This fear took over my life. It was irrational. I would constantly check my body in the mirror. I couldn't even walk past a glass window without judging my reflection.
Here's where it gets weird. Even though my doctor said that I am underweight, I couldn't help but see a fat person in the mirror.
My sole purpose in life became to avoid putting on weight. Even if I had to go to unhealthy lengths to achieve it.
I would skip meals and count every calorie. I'd even go a day without eating if it meant I could lose weight.
My ribs were clearly visible and I still thought I was too fat. While I didn't realize it, I was in a bad way.
My health deteriorated to the point where my doctor told me that if I didn't fix this issue, I could die.
At this point, I came across Happy Body Clinic.
They helped me identify that my anorexia stemmed from a negative childhood experience that followed me into my adult life.
With their help I was able to face my unresolved issues and work through them. I now feel less irrational about my body and my eating.
I know this is the beginning, and I still have a long way to go. But I am seeing positive changes and am excited about the future.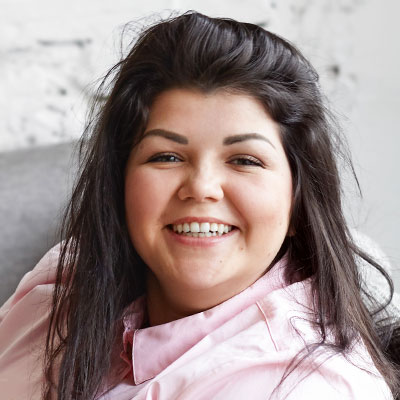 Emma
Bulimia
I could eat whatever I wanted without putting on weight. As much as I liked, whenever I wanted.
My friends were amazed by this "super-power." But I had a dirty secret…
I suffered from bulimia. I used vomiting as a way to control my weight.
After dinner, I would lock myself in the bathroom. I would try to vomit into the bowl as quietly as possible, without the family hearing.
I knew I had a problem but bulimia was such an effective form of weight loss that I couldn't stop.
It turned out that I was ruining my teeth. The constant vomiting was eating away at the enamel. My dentist warned me that I was at risk of losing all my teeth at a young age.
But I couldn't stop. I felt stuck in a cycle of binging and vomiting that was completely out of my control.
So, I did a search for eating disorder experts in my local area and Happy Body Clinic came up.
I'm glad I found them!
They quickly identified I had perfectionist tendencies. They then provided me with actionable advice and strategies to help with my control issues.
It's been quite a journey. I've learned more about myself than I ever thought I would.
I'm now much more accepting of my shape and size, and have a healthy understanding over the extent to which I should be controlling them.
I'm even eating a healthy range of foods regularly, without obsessing about putting on weight. I haven't felt the need to vomit since.
Want to be another success story?
Book your free, no obligation
phone consultation now!
Disclaimer
All testimonials shared on this page are from former clients who have updated Happy Body Clinic after successfully completing their sessions. These clients have volunteered to have their story appear here. Names have been changed to protect each individual's privacy.
Please note that the strategies outlined in the above testimonials were customised to be achievable for each client. Each program is tailored to your needs with the goal of both being effective and achievable for your specific circumstances. As a result the solution you receive may differ to the examples given above.